VRS Vehicle PPF Paint Protection

in Brighton
Paint Protection Film was initially developed for military applications. Also called Clear Bra or Clear Film, often self healing film applied to painted surfaces of a car in order to protect the paint from stone chips, bug splatters, and minor abrasions. PPF is designed specifically for physical protection against light road debris and scratching on paintwork. It is different from sealants which are usually in liquid form and are designed for UV and chemical resistance. Sealants harden up the clear-coat on your paintwork, but are not designed to protect your vehicle from physical damage where PPF is. For this reason, both PPF and sealants can be used on vehicles to protect the panels in different ways. 
CQuartz Skin PPF & Vinyl Wrap coating
PPF & Vinyl Standard Protection System - Heavy UV blocker

18 to 24 months Protection
VRS Swirls Removal Paint Enhancement (extended 1 stage)  - £250

Gtechniq Halo - Flexible Film Coating for PPF & Vinyl Wrap
PPf & Wrap Premium Protection System - Improved dirt, water & UV repellency

VRS Swirls Removal Paint Enhancement (extended 1 stage) - £250

Kamikaze Collection Film Surface Coat 2.0
PPF & Vinyl State of Art Protection System - Diamond Infused & Self Healing

VRS Swirls Removal Paint Enhancement (extended 1 stage) - £250

CLEAR PPF

Clear PPF with Infused Ceramic Coating technology PLATICOAT™ for stain-resistance is specifically serving our customer. Besides, Clear PPF is a transparent adhesive film for protecting automotive paint and other vulnerable surfaces from chips, scratches, discoloration and punishing outdoor weathering.
•
P20 MAX
- Thickness: 10mil, Warranty: life time •
P20 PRO
- Thickness: 9mil, Warranty: life time •
P20 NANO
- Thickness: 8mil, Warranty: 10 years •
P20
- Thickness: 8mil, Warranty: 10 years
FEATURES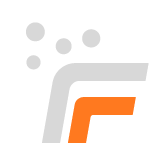 Water Stain-Resistant UPPF with extremely hydrophobic property can resist stains.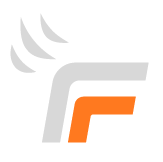 Anti-Yellowing UPPF can resist the effects of turning yellow.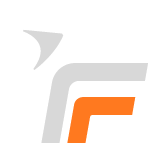 Self-Healing UPPF with self repairing performance protects your original car paint.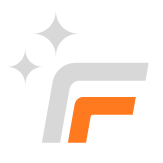 Anti-Contamination UPPF has the best anti-fouling performances to protect your car from stubborn stains. Make the car as bright and shining as brand-new.
MATTE PPF

Beyond your imagination. We've always embraced innovation and forward movement and Matte PPF has matte effect like satin texture to match more top luxury car models. It's made of UPPF's exclusive PLATICOAT™ coating, so it has leading anti-fouling and self-healing function to keep the effect lasting.
• MATTE 8 - Thickness: 7.5 mil, Warranty: life time

Hydrophobic 

Strong Stain Resistance 

Super Satin Texture
COLOR PPF

Upgrade your style! When you are on the road, our UPPF paint protection film can transform your ride with a single layer of beautiful, functional color without any harsh chemicals or fumes. Besides, color protection films are designed to protect both your car and the environment we all share. Available in 11+ different popular colors.
• Sunrise Orange - Thickness: 8 mil, Warranty: 10 years • Sunflower Yellow - Thickness: 8 mil, Warranty: 10 years • Sky Blue - Thickness: 8 mil, Warranty:10 years • Satin Black - Thickness: 8 mil, Warranty: 10 years • Passion Red - Thickness: 8 mil, Warranty: 10 years • Peppa Pink - Thickness: 8 mil, Warranty: 10 years • Nando Grey - Thickness: 8 mil, Warranty: 10 years • Mirror White - Thickness: 8 mil, Warranty: 10 years • Mirror Black - Thickness: 8 mil, Warranty: 10 years • Forest Green - Thickness: 8 mil, Warranty: 10 years • Battleship Grey - Thickness: 8 mil, Warranty: 10 years

Hydrophobic 

Ultra Color Finish 

No Orange Peel
MAGIC PPF

Magic PPF has three products with Magic Blue, Magic Pink and Magic Gold. It will show amazing color changing effect on different color surface, and from different angle of light, it shows flowing magic effect. It's made of UPPF's exclusive PLATICOAT™ coating.
• Clear Series: Clear Blue & Purple - Clear Gold & Green - Clear Pink & Gold • Gloss Colored Series: Gloss Blue & Purple - Gloss Gold & Green - Gloss Pink & Gold • Satin Colored Seriies: Satin Blue & Purple - Satin Gold & Green - Satin Pink & Gold

Hydrophobic 

No Orange Peel 

Super Discoloration Effect
TEXTURE PPF

UPPF Texture PPF is our newest series of products where we incorporate various textures into our paint protection films. Since it is a true TPU-based material, Texture PPF has all the stain, puncture, and scratch-resistant characteristics of tradition PPF.
• Satin Carbon: Satin Carbon Clear or Satin Carbon Black • Forged Carbon: Forged Carbon Clear or Forged Carbon Black • Mosaic Clear: Mosaic Clear or Mosaic Black • Real Carbon: Real Carbon Clear or Real Carbon Black • Damask Steel: Damask Steel Clear or Damask Steel Black

Hydrophobic 

Strong Satin Resistance 

Super Satin Texture
SUNROOF FILM

SPF can both insulate heat from outside and dramatically accelerate the rate of heat dissipation, keep your vehicle relatively cooler so that you will embrace a brand-new driving experience. Moreover, SPF blocks 99% of these harmful UV, providing long-term protection that preserves and prevents fading and discoloration of your car's interior and also from skin damage. Besides, the safety of SPF is improved due to the excellent thickness and SPF can withstand the harshest conditions and damage with ease.
• SPF70: Visible Light Transmitted - 70%, Infrared Ray Rejected - 93%, Solar Energy Rejected - 64%

Easy Installation 

Block Infrared and UV 

Safe
HEADLIGHT FILM

Tinted Headlight PPF offers a custom look to headlights & tail lights while preventing chips, cracking & aging. The three shades include H25, H35, and H50. Headlight PPF is manufactured from the same premium TPU and includes UPPF's proprietary PLATICOAT™ Hydro coating.
• Dark H25 • Light H35 • Light H50

Hydrophobic 

Optical Clarity 

Super Smokey Effect
WINDSHIELD PROTECTION FILM

UPPF invisible windshield protective film is a world-class, top-performing windshield safeguard to protect the glass from exterior damage of rock chips, sandstorm, pitting, whenever driving at high speed or parking. It can keep the glass in its original perfect condition, and effectively reduce the cost of glass replacement due to damage. Can also be applied to side windows and rear windows for extra protection against hail and grabs.
• S90: Abrasion Resistance - 0.3 to 0.5 Delta Haze, Great Impact Resistant with a professional safety standard by 4 mil thickness, Scratch Resistant up to 7H hardness

Scratch Resistant 

Block infrared 

Block UV rays
DESIGN FILM 
CUT PROGRAM

DCP (Design Cut Program) is a professional software specially developed by UPPF for cutting Paint Protection Film. A new generation of professional cutting system, DCP has subverted traditional automotive film cutting field by providing powerful graphics processing functions, customized body version according to the needs of consumers, and can also meet the needs of high-end customization.
ADVANTAGE


Completeness 
DCP has over 12,000 patterns, including full car, interiors, motorcycles, electronics and others.

Accuracy 
UPPF exclusive DCP can reduce installation time and film waste.

Timeliness 
UPPF has software and design team to develop new graphics data for new car.

Editability 
With the powerful graphics processing function, it can be edited wrap edges, coverage and also design elements of the pattern.
OVER 
27 YEARS


WE KEEP EVOLVING

UPPF has ultra paint protection film products to protect vehicle original painting. Over the past 27 years, we have heavily invested in R&D and manufacturing capabilities so that we can fully develop and control all of our product lines in-house. Besides, We're constantly on the search for innovative ideas to better serve our customers.
QUALITY PRODUCTS

UPPF's films have superior damage and puncture-resistant properties which effectively shield the paintwork against surface-level chips, nicks and scratches. Additionally, the ultra-hydrophobic and super self-healing topcoat help maintain the film's like-new appearance.

To discuss any of the above options